All Communities Summit
Date: July 29, 2020
Time: 11:00AM - 02:15PM
You must be registered to participate!
This Session Graciously Sponsored by: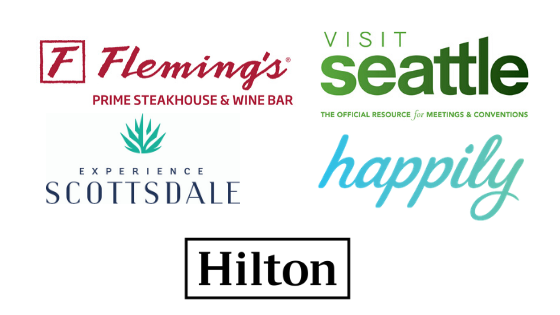 3 Clock Hours | Domain A: Strategic Planning
Applying psychology and neuroscience findings to create an impactful event experience
Presented by: Victoria Matey
Psychology and neuroscience provide a lot of insights on such issues as human interaction, brains work, and behavior change. All of these are critical when it comes to events: event planners strive for creating the best learning environment, great networking opportunities and a catalyst for further changes for their participants. By learning about findings from psychology and neuroscience and applying them to event design, event professionals would come one step further to creating meaningful, memorable, and ultimately more impactful, event experiences.
Learner Outcomes:
Determine why it's crucial to learn and leverage psychological knowledge in event design.
Learn about three elements of engagement that come from neuroscience research
Understand the basics of how various elements of event design can influence participants on the psychological and physiological level
---
3 Steps to Clarify and Strengthen Your Leadership Voice
Presented by: Donna Brighton
Despite decades of research, millions of leadership articles and books, there is no widely accepted definition of leadership. That is because each person's approach to leadership is as unique as the leader. Increase your effectiveness and influence by improving the clarity and strength of your leadership voice. This session is for mold-breaking, high-impact leaders to identify their unique skills and leadership perspective, so they can lead in unexpected ways and achieve unprecedented results.
Learner Outcomes:
Understand the dimensions of a leadership voice in order to get clear on your unique voice. Do you know how you sound? How you should sound?
Create a personal leadership definition so that you capture your unique, dynamic natural ability (DNA) and lead in a more authentic manner based on what leadership means to you.
Own Your Impact and Increase Your Influence. Create an actionable plan to improve your leadership effectiveness.
---
Effectively Dealing with Workplace Disrespect
Presented by: Paul Pelletier, LL.B, PMP CAPS
Research shows that more than 70% of workers have been impacted by disrespectful workplace behavior. Disrespect incomes in many forms: rudeness, sabotage, gossip, bullying, harassment, ignoring, demeaning, controlling and the list goes on. Regardless of the type, bad behavior poisons the work environment. Its impact is enormous: disengagement; loss of creativity and productivity; and sick leave, benefit, and turnover costs. It not only creates dysfunctional workplaces, but it can also impact your events, client relationships, reputation, and bottom line.
Fortunately, there are many proactive, preventative measures that you can take to manage disrespect. With many tools and an action plan, everyone in your workplace can create an effective strategy to prevent, manage and eliminate your workplace nightmare.
Learner Outcomes:
Outlining the impacts of disrespect on team engagement, performance, and workplace culture.
Talking it over-improving communication in disrespectful situations.
Creating solutions - recommendations and action plans for resolution.

Speakers: