Navigating the New Normal Summit
Date: June 23, 2020
Time: 11:00AM - 02:15PM
You must be registered to participate!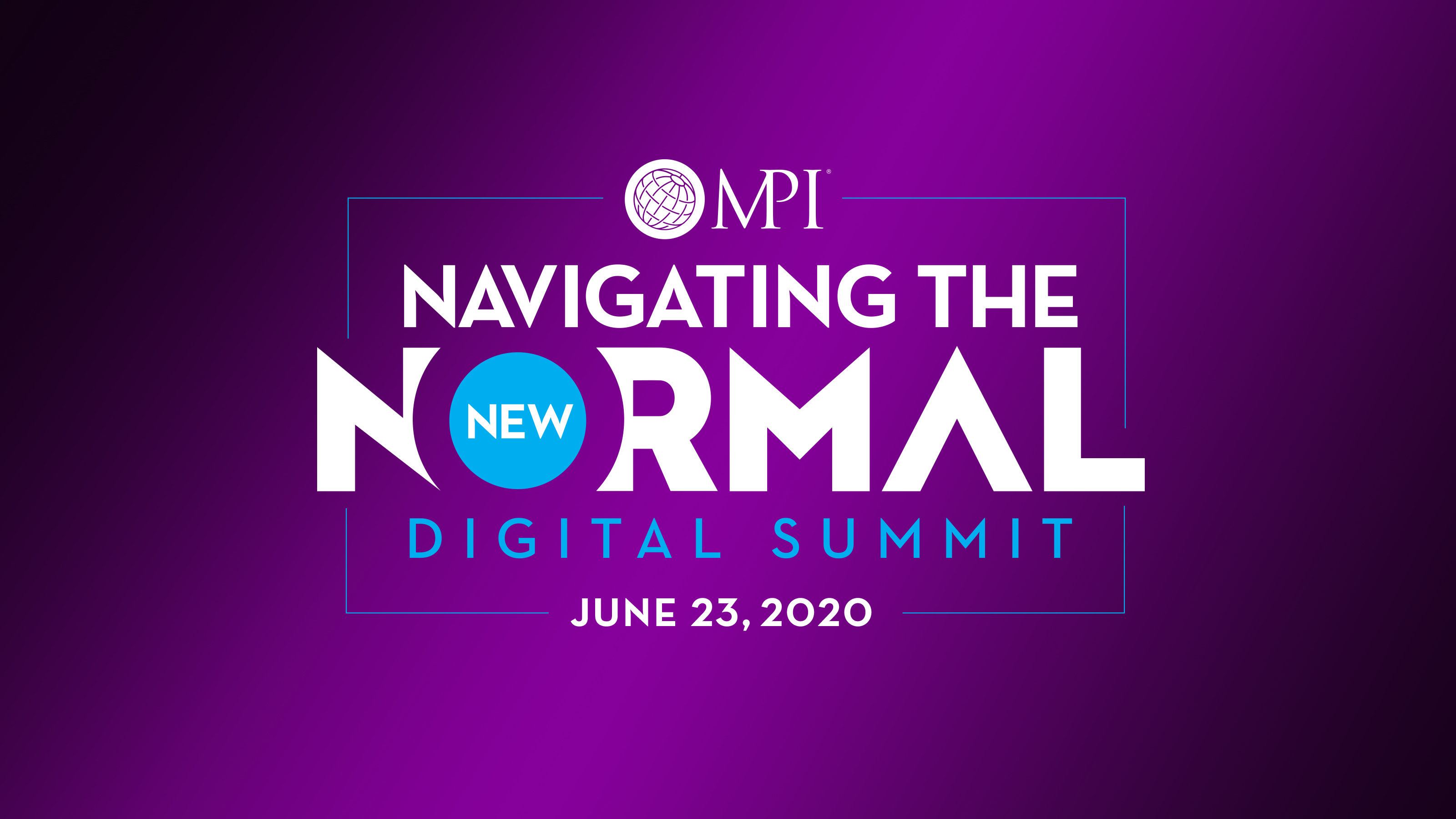 3 Clock Hours | Domain A: Strategic Planning
Summit Schedule:

11-11:10 A.M. CST : Welcome & Introductions

11:10-11:40 A.M. CST: Mike Walsh | New Rules for a New World
11:40-11:50 A.M. CST: Q&A Session
11:50-12:00 P.M. CST: MPI Updates
12:00-1:00 P.M. CST: Navigating the New Normal | Planner Panel

1:00-1:15 P.M. CST: Q&A Session
1:15-1:45 P.M. CST: Michael Bush | Future Transformation Requires Innovation NOW
1:45-2:00 P.M. CST: Q&A Session

2:00-2:15 P.M. CST: MPI Wrap Up & Closing
Session 1 | New Rules for a New World

Speaker: Mike Walsh
COVID-19 is not only changing our way of life, it will hasten the arrival of a radical new future of work. Remote work around the globe is just the start of a much bigger transformation set to reshape the nature of business itself. In order to survive, every organization will have to virtualize. Whether it be serving customers through digital channels or leveraging AI, algorithms and automation to ensure business continuity - we are likely to experience in the next twelve months, a decade's worth of change.
Mike Walsh's inspiring new keynote presentation will offer audiences an insight into the organizations and leaders that are successfully navigating this period of change, and how to create a playbook for their own transformation. Becoming future-proof is more than just about getting through the current crisis - it is about being ready for the new world that awaits us on the other side.

Session 2 | Planner Panel

Speaker(s): Michelle Robinson, Amy Ledoux, Colleen M. Connor, Elizabeth Sage, Tom Egan 
Join us for a conversation moderated by Michelle Robinson, Senior Meeting Planner, Meeting & Travel Services for Nestlé Purina PetCare Company about how planners are moving forward with their events in the near term. Learn how leaders in the association, finance and bioscience sectors are adjusting their plans, realigning resources and communicating value. Hear about their strategy to deliver the best experience whether that is through virtual, hybrid, or in-person events. You will also have the ability to ask your questions on how these
professionals are reimagining the future.
Session 3 | Future Transformation Requires Innovation NOW
Speaker: Michael Bush
Michael C. Bush, CEO of Great Place to Work will talk about purpose-driven leadership while sharing current insights into the best people practices from his 10,000 customers including some of the biggest brands in the world. Michael believes the new reasons for people to convene will create new opportunities that will truly re-define an "event" as we know it. One to one connections will be critical to building trust in a physically distributed world. Future-state physical meetings will be the essential way to build NEW trusting relationships and they will depend on the delivery of a solid foundation for trust. Virtual meetings will serve to educate, inspire and DEEPEN existing relationships. The ability to do both the NEW and the DEEPENing of relationships will expand market
Learning Outcomes:
You will learn what the Best Companies in the world will be focusing on when gathering their people in late 2020 and 2021.
You will learn what communication means to executives now in terms of frequency, content and purpose.
You will learn how your own transformation will enable you to address this new market opportunity.
This Summit is Graciously Sponsored by: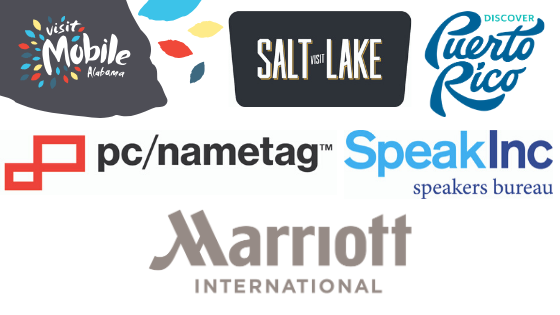 Speakers: