#RealTalk Dialogue Series | Women's History Month: Leading from the Front 03.29.2022
Mar 28, 2022 ‐ Mar 28, 2022
1 Clock Hour | Domain E: Human Resources
#RealTalk is BACK! Come engage in deep-dive conversations around the DEI topics that matter most today. This month's focus will be in recognition of Women's History Month. Our focus will be identifying obstacles women face in their path to leadership and how they were able to overcome them. The hospitality industry has an 85% representation of women overall in its workforce, however, the number of women in leadership roles is severely disproportionate by comparison.

During this session, you will...
Analyze ways in which societal institutions and power structures impact women's leadership opportunities and success.
Be able to identify meaningful intersections between gender and other social and cultural identities.
Be able to identify equity strategies that create an inclusive environment building opportunities for more women in leadership.
Ready to register, click here.
This session is graciously sponsored by: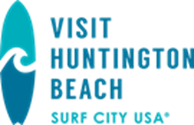 A proud supporter of:


This session is powered by:

Communicate in Any Language - Everything you say, translated on the fly.

Accessibility
Platform: Zoom Meetings (more information)
Accessibility Features:
Wordly captioning and translation
Transcriptions
Accommodation Request Contact: MPIAcademy@mpiweb.org